TAKE IT UP A LEVEL
QUICK INSTALLATION. MINIMAL DISRUPTION.
GET MORE FOR YOUR RENT
Utilising the existing space in your premises with a Factory Mezzanine Floor ultimately decreases your average rent per square metre. Whether you need more storage space or a new office for your staff, a Factory Mezzanine Floor quickly pays for itself.
DOWNTIME IS EXPENSIVE. REDUCE IT.
Renovating or relocating is never good for your bottom line. Both in terms of direct costs and indirect costs such as downtime, sorting out a new lease and teething issues. Installing a mezzanine requires no downtime, so you can conduct business as usual.
MORE ROOM FOR BUSINESS
Is a lack of space holding you back? No need to relocate or renovate. A Factory Mezzanine Floor allows you to get more for the rent you already pay.
Next-level business benefits
If you need more space, installing a Factory Mezzanine Floor makes sense for so many reasons:
Cheaper than moving
Cheaper than extending or renovating
Recoup your investment in <12
Super-durable steel structures
Mezzanines fit to your factory
Specialised storage & office mezzanines
100% compliant with the Building Code of Australia.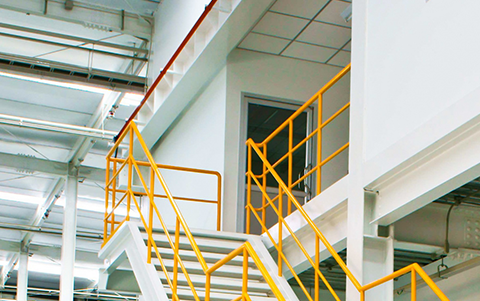 Mezzanines made to measure
Every factory floor is different so we always create a custom mezzanine solution that integrates with the way you currently work. We consult with you on site before drafting a mezzanine that's in line with how you do business.
Get more info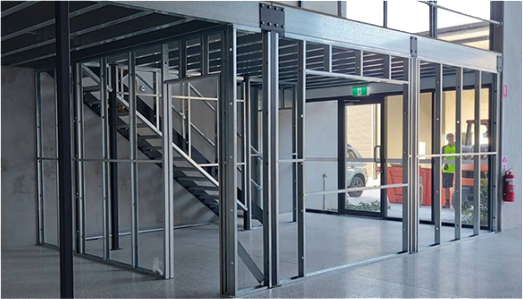 AUSTRALIAN STEEL PURLINS + SERVICE HOLES
Our mezzanines use Australian steel purlins. Our services includes holes punched for electrical and plumbing, and communications.
Get more info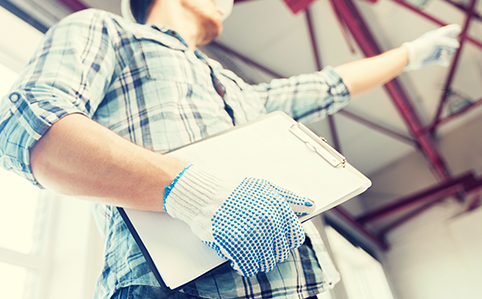 Compliance all the way
All Factory Mezzanine Floors are fully engineered and compliant with Form 15 (Compliance Certificate for Building Design or Specification). Our process requires final sign-off from independent certified building engineers.
Get more info
Are you ready to take it up a level?
Phone 1300 998 883 or enter your details for a prompt response.