Space to grow
When you need more room to do business, a Factory Mezzanine Floor offers a custom-designed solution with quick installation and minimal disruption.
A mezzanine is a quick and easy way to multiply your floor space without the hassle and expense of moving or extending.
Our engineering team will visit your site, assess your space and look at what is currently lacking to develop a mezzanine solution that will transform the way you do business.
TAKE IT UP A LEVEL
QUICK INSTALLATION. MINIMAL DISRUPTION.
Get a quote
Factory Mezzanine Floors' custom-designed mezzanines take many forms.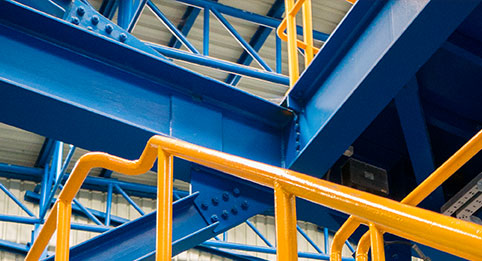 Many ways to take it up a level
From one-dimensional elevated storage platforms that allow work to carry on underneath, to sophisticated offices with plush carpeting and cubicles.
The ingenious thing about mezzanines is that they are standalone structures not attached to your factory. This means that if you do move in the future, your mezzanine can come with you.
Get more info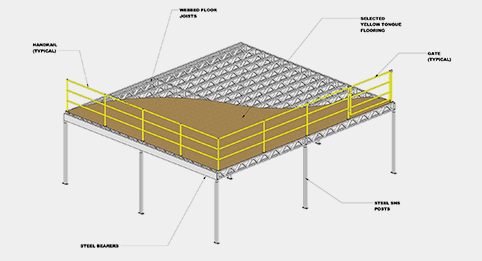 Hard-working solutions
We fully engineer all our solutions to integrate into your factory and start earning their keep immediately.
Knowing that all factories are different, we design your mezzanine to accommodate your machinery, staff and building layout.
Get more info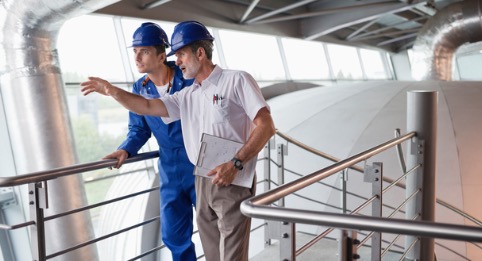 Compliance all the way
All Factory Mezzanine Floors are fully engineered and compliant with Form 15 (Compliance Certificate for Building Design or Specification). Our process requires final sign-off from independent certified building engineers.
Get more info
FROM FIRST CONTACT TO FINAL INSTALLATION
You'll be amazed at how quickly it all comes together when you commission a Factory Mezzanine Floor
01

FREE AND FAST ESTIMATE
You get in touch and tell us your specifications for a quick quote.
02

ON-SITE CONSULTATION
We visit you, see how you work and design a solution.
03

FINAL MEASUREMENTS AND QUOTE
We measure everything up and provide you with a detailed quote.
04

DESIGN SIGN-OFF
You sign off our fully engineered drawings.
05

MANUFACTURE & FINISH
Our process is fast and local, so you reap the benefits sooner.
06

DELIVERY & INSTALL
Your mezzanine is assembled by our experts to exacting Aussie standards.
Ask us for a free site visit
Next-level business benefits

Cheaper than moving
Factory Mezzanine Floors increase your storage space for less than you would pay to relocate. Plus, there's no downtime.

Recoup your investment in <12 months*
The majority of clients quickly recover the modest price of their initial outlay quickly.

Cheaper than extending or renovating
While structural changes are disruptive and expensive, installing a mezzanine can be done quickly and cost-effectively.

Our mezzanines are fit to your factory
We design our mezzanines to your specification and needs.
Are you ready to take it up a level?
Phone 1300 998 883 or enter your details for a prompt response.