ACCESSING YOUR MEZZANINE
Factory Mezzanine Floor solutions keep things simple and safe with suitable staircases and safety rails that comply with safety standards and are easy to navigate.
Staircase solutions
Whatever the purpose of your mezzanine, it needs to be easily accessible from the ground. Our staircase solutions are as sturdy as the mezzanines themselves.
Safer than a ladder, our staircases come complete with handrails, tread for grip and high visibility elements.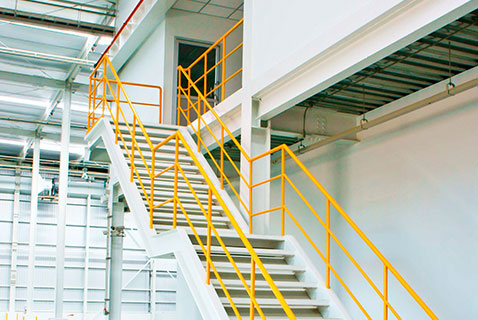 Mezzanine stairs
Are you ready to take it up a level?
Phone 1300 998 883 or enter your details for a prompt response.