TAKE IT UP A LEVEL
QUICK INSTALLATION. MINIMAL DISRUPTION.
Discover our mezzanine ideas
GET MORE FOR YOUR RENT
A mezzanine is a quick and easy way to multiply your floor space without the hassle or expense of moving. Our engineering team will visit your site, assess what's currently lacking in terms of design & development needed for implementing an effective solution that transforms the space in your factory to enhance how you do business. It helps you to maximise your business by returning a better ROI on your existing rental expense. And the best part – you can take your mezzanine with you when you move locations.
IT'S CHEAPER THAN MOVING.
A factory mezzanine floor is an excellent way to increase your storage space for less than the cost of moving elsewhere. Plus, you won't suffer downtime!
Factory Mezzanine Floors are an excellent investment for any business that needs extra storage space. Whether you're looking to expand your office or create mezzanines suitable as workspace, we have exactly what it takes! All of our mezzanine floors are professionally designed by qualified engineers to ensure you have the safety and functionality you are seeking.
MORE ROOM FOR BUSINESS
Our mezzanines are suitable for more than just storage. We can create a mezzanine office or team room that will increase employee collaboration and happiness while improving workplace safety by providing an enclosed working environment with enough space to meet their needs. Whether it be for work meetings, team discussions about new ideas on what they should test next in production lines –or even just relaxation time in the lunch break,  your choice of mezzanine floor or mezzanine office or raised storage areas are a cost effective way to add functionality to your existing warehouse.
Next-level business benefits
If you need more space, installing a Factory Mezzanine Floor makes sense for so many reasons:
Cheaper than moving
Cheaper than extending or renovating
Recoup your investment in <12
Super-durable steel structures
Mezzanines fit to your factory
Specialised storage & office mezzanines
100% compliant with the Building Code of Australia.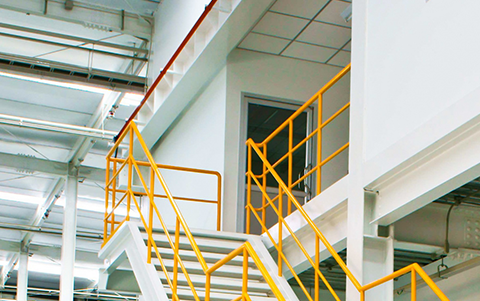 Many ways to take it up a level
The mezzanine is a highly versatile and cost-effective way to transform any workplace. From one dimensional elevated storage platforms that allow work, all the way up through sophisticated offices with plush carpeting and cubicles! The ingenious thing about it? You don't have to attach your factory–so if you ever move in future years, just bring along this standalone structure for added space or need another floor level without making too many changes at once. These are just some of the many benefits of Queensland mezzanines.
Get more info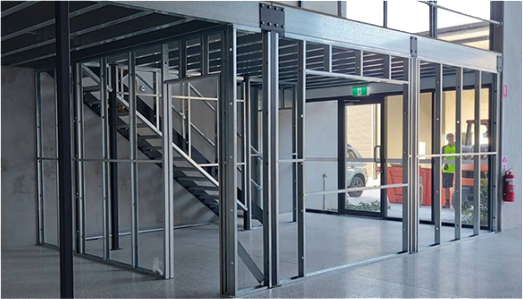 Hard working solutions
We fully engineer all our solutions to integrate into your factory and start earning their keep immediately. Knowing that every factory is different, we design a mezzanine tailored for the machinery installed within it as well as staff layouts throughout office space or storage areas of building layout – making sure each customer gets maximum return on investment without having any surprises later down in production! Our team of Bundaberg Mezzanine flooring experts are here to help you find the right solution to increase the floor area space of your facility.
Get more info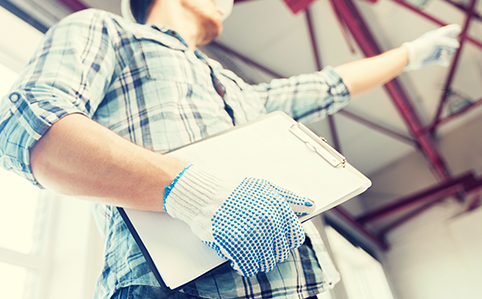 Compliance all the way
We believe that safety and compliance are the highest priority with all things mezzanine floors. This is why all Factory Mezzanine Floors are fully engineered and compliant with Form 15 (Compliance Certificate for Building Design or Specification). Our process requires final sign-off from independent certified building engineers, so you know your new floor areas will be up to code. Before we build anything, you sign off on our fully engineer drawings, and then once complete, your new mezzanine is installed by an expert builder.
Get more info
FROM FIRST CONTACT TO FINAL INSTALLATION
You'll be amazed at how quickly it all comes together when you commission a Factory Mezzanine Floor Bundaberg
01

FREE AND FAST ESTIMATE
You get in touch and tell us your specifications for a quick quote on your mezzanine flooring. This will result in more usable floor space from your mezzanine floors.
02

ON-SITE CONSULTATION
We visit you, see how you work and design a mezzanine floor Bundaberg that is right for your needs.
03

FINAL MEASUREMENTS AND QUOTE
We measure everything up and provide you with a detailed quote for your quality mezzanine floors
04

DESIGN SIGN-OFF
You sign off our fully engineered drawings of your mezzanine floor system.
05

MANUFACTURE & FINISH
Our process is fast and local, so you reap the benefits of your mezzanine structure sooner.
06

DELIVERY & INSTALL
Your floor is assembled by our expert mezzanine floor builders to exacting Aussie standards.
ASK US FOR A FREE SITE VISIT
Are you ready to take it up a level?
Phone 1300 998 883 or enter your details for a prompt response.